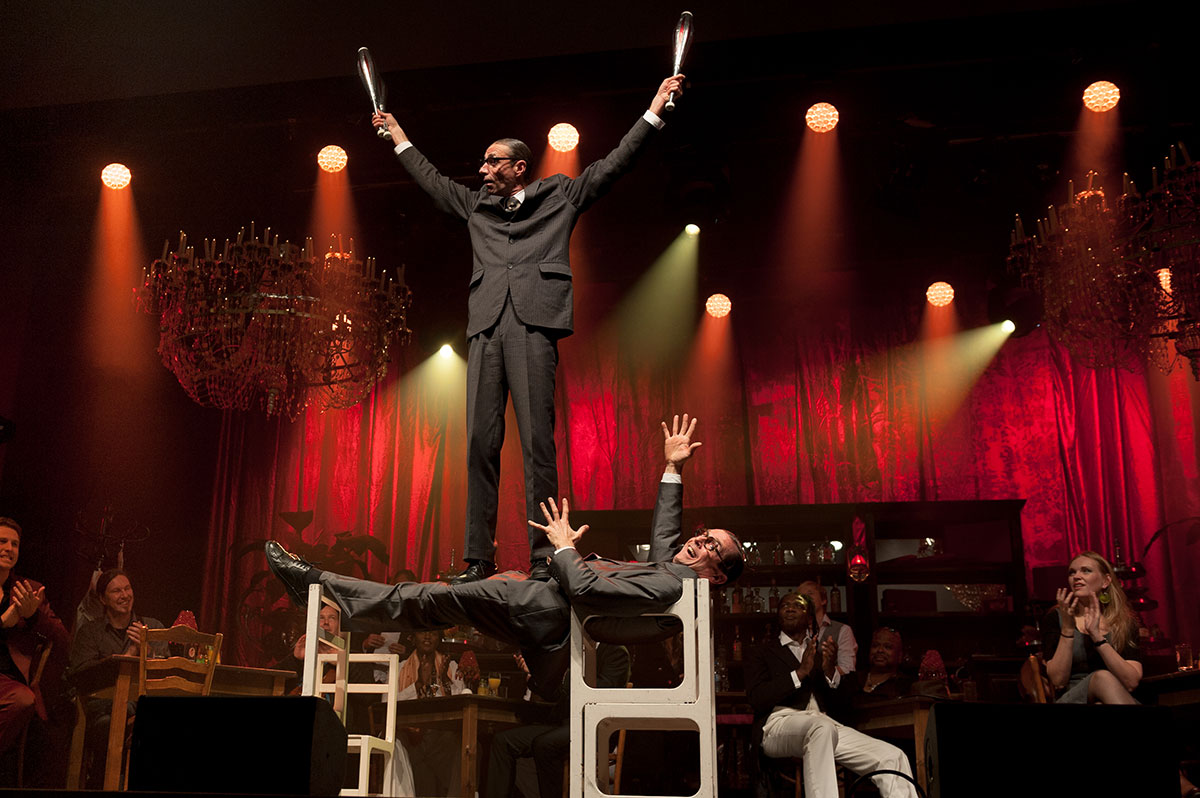 In "Simply British" Mr. Schultze & Mr. Schroeder demonstrate their joy in crafted comedy and daring artistic highlights. Whether each balances on two or both on three seats, Mr. Schultze und Mr. Schroeder go topsy-turvy even at great heights. The public is drawn in most charmingly through their bubbling improvisation and cryptic humour.
A side splitting attack of hilarious comedy
The show is performed in english and suitable for in- and outdoor performances at festivals, galas and variety shows. Length is variable between 15-45 minutes.
Directed by: Detlef Winterberg
Video:
further information: